Back
UK delivers next-generation voyage optimisation solution for the commercial shipping industry.
---
T-VOS is a high-performance voyage optimisation solution, capable of solving the challenges of the industry by utilising the very latest advances in A.I.
A decade of world class academic research and industry collaboration between the University of Southampton, the Alan Turing Institute and Theyr ltd brings T-VOS to the market: the first multi-objective genetic-algorithm AI based voyage optimisation solution delivered via API.
The performance of this next-generation solution demonstrates significant savings over current technology - making it a vital tool for a greener chapter across shipping.
Compared with existing optimisation solutions on the market T-VOS displays an additional improvement of:
5% fuel savings and emissions' reduction
7% time savings
8% increase for Time Charter Equivalent
* These results are validated directly by vessel owners and represent average savings over existing solutions.
Simultaneously optimising for best fuel, best time, speed and Time Charter Equivalent (TCE).
T-VOS is ideally suited for Maritime Solution providers that require a highly adaptable event driven architecture and modular optimisation engine.
A truly remarkable achievement of collaboration between industry and academia. We create Voyages and Operations that are safe and efficient, whilst substantially reducing the vessel's carbon footprint.
—
Peter Mantel
, Chief Commercial Officer – Theyr Ltd
The flexibility of this high-performance tool encourages seamless integration multiple environmental and operational modules that exist within the industry.
T-VOS is integrated with our high-fidelity Met-Ocean Rapid Data Access Service (RDAS) to ensure the increased safety and performance of every voyage. Furthermore, T-VOS fully integrates with navigation safety parameters, including traffic separation schemes, ECA's and other navigational restraints.
The industry understands the urgency for decarbonisation is at an all-time-high and T-VOS provides a unique platform for collaboration and the evolution of a more sustainable shipping sector.
I'm very pleased that our fundamental research into Evolutionary Computation is now going to help tackle climate change with immediate effect.
—
Adam Sobey
, Associate Professor – Southampton University
Theyr is a leading Met-Ocean data and voyage optimisation solution provider across maritime sectors focused on enhancing B2B digital solutions within the industry.
For further information, please contact: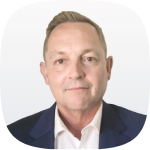 Peter Mantel
Chief Commercial Officer
peter.mantel@theyr.com